Hey y'all, long time no see! I've been up on Twitter almost exclusively for the past little while, also opened up a Tumblr account.... well. We all know how that turned out. So I'm crawling back to Newgrounds to post some art while I consider getting an Artstation account for my more, uh... "curated" work, I guess!
Since September I've been attending the local college, doing a condensed program for Illustration and Concept art. Usually its a year and a half, but they have this streamlining process that lets you do three terms without a summer break. So far I've been acing it, all A marks! Wasn't too hard to get back into the swing of school, and I'm doing a hell of a lot better than I did in my one disasterous year of University in a film program OR for all 4 years of high school... I love it. 
In even BIGGER news, I'm now LIVING with long-time celeb crush https://gianni.newgrounds.com/ and his DogSon, Dimitri! Both are very good boys and are doing great and are totally not chained up in my basement against their will. 
Here's the two in their new Canadian colours: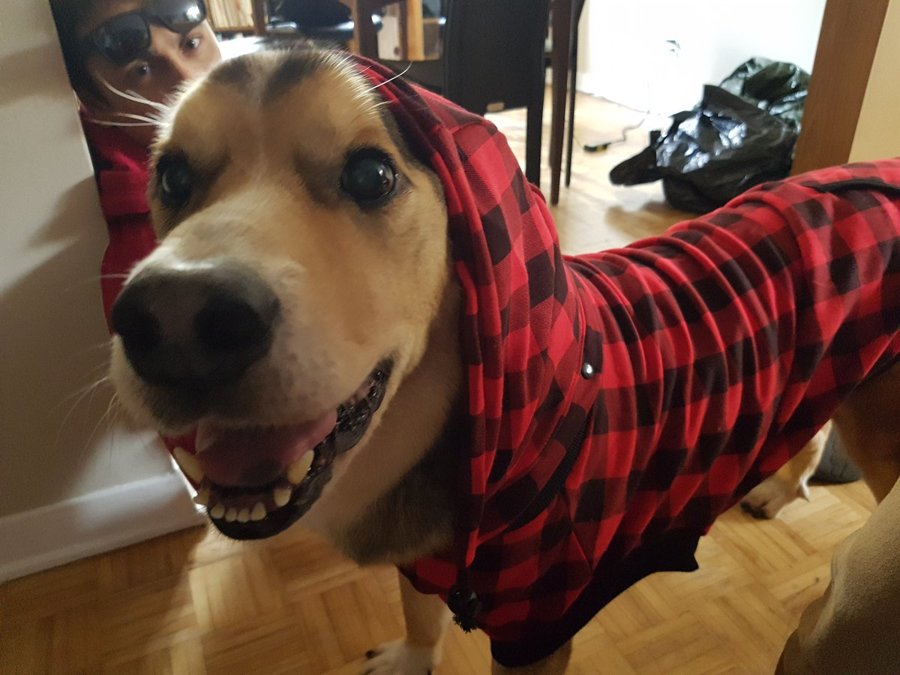 A heads up, over the next few hours you're gonna be innundated with a bunch of work I've done over the summer and through the program, so brace yourselves!
Additionally, I'm gonna try to summon my strongth for the next semester and won't be taking commissions or requests at this time, but thank y'all for the interest! Stay cool, friendos <3